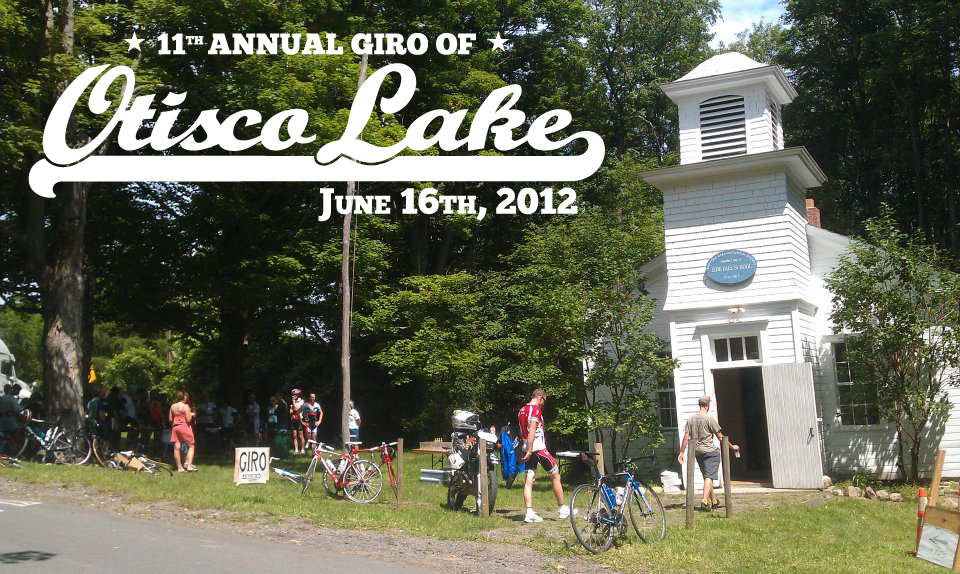 Saturday was the Giro of Otisco Lake where all the crazy, strong, fun, hardworking cyclists of the area came out to battle for 30ish miles of some beautiful country roads dashed with a solid sprinkling of intense hill climbing.
The race was broken down into 3 fields and was the first year being an official USAC santioned race of it 11 years as a fund raiser for the Spafford Area Historical Society, which benefits the School House where the race starts and finishes, midway up the Stanton road hill.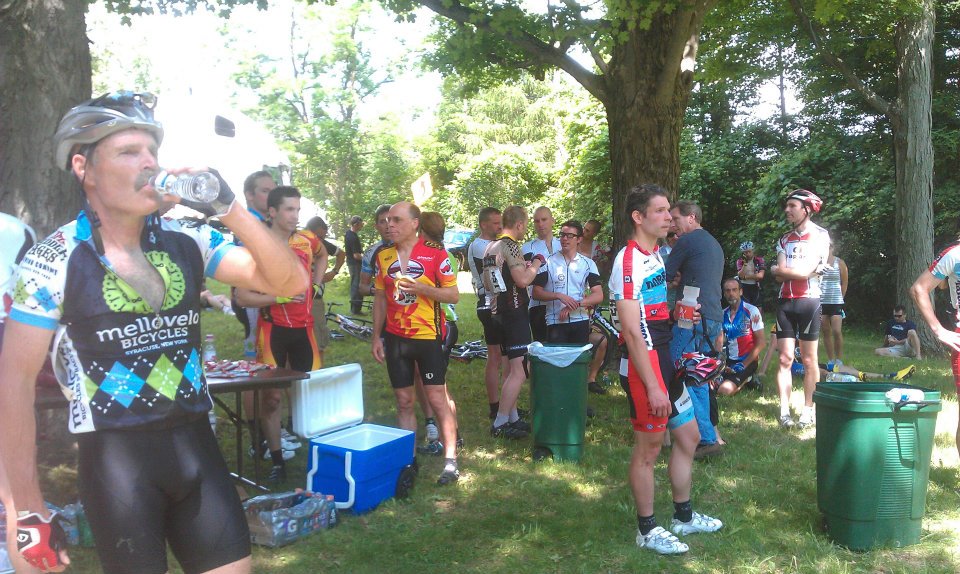 The attendance was good as lots of strong area riders and several of the local teams were represented; Corning, Bike Loft East, Swan's Cookies, Max Power Cycling, Paceline,  Ruud, Ommegangsters, and the Mello Velo team with all three of the Hadzors,  Nilsson and several other rogue individuals came out of seclusion to stretch their sinewy muscles. The race went off swiftly with the blow of a whistle and the long grind began up the top half of Stanton road. With a handful of attacks on the top ridge between Otisco and Skaneateles Lakes where  if you had time to peak left or right either side had picturesque views.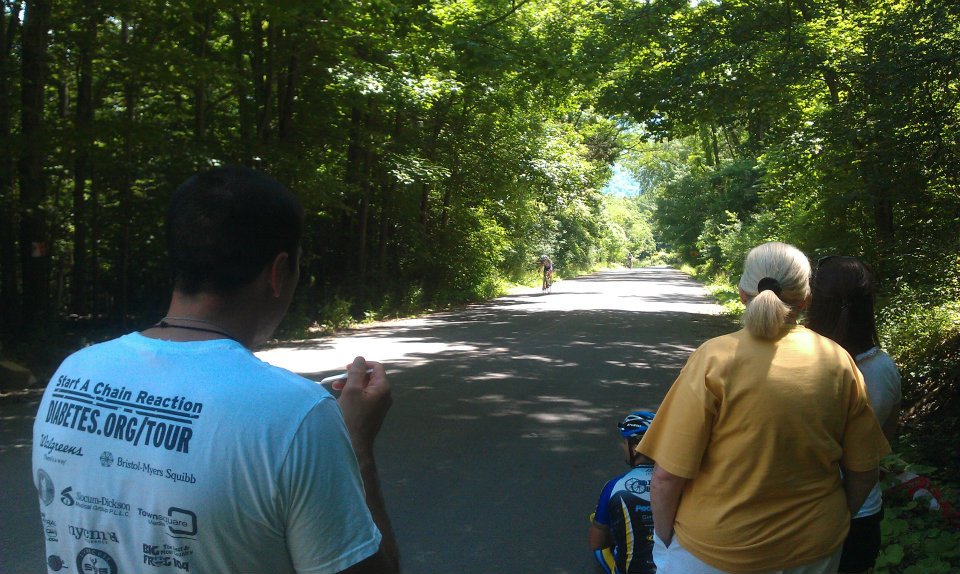 I was particularly excited for this race since witnessing the pain on peoples faces as we heckled riders on the final climb last year. Though I've been babying some injury stuff and working with the scientifically trained voodoo medicine men at Morehouse HFC and Dr. John Castle to remedy a compensation kind of injury that's been bothering the knee and attempting to correct some glute hamstring hip flexor quad muscle imbalances and as I've put my wisdom and patience to the limit I finally gave to in to typical endurance athlete urge to just get the hell back out there, and there was no way I was going to miss the opportunity to race on stanton, route 20, coon hill and church hill/stanton.  The day prior to the race Brent (M-HFC) dialed Celeste back in to reasonable position to alleviate a lot of discomfort from the position I had messed up moving things around in random response to pain through the duathlons earlier on. I was very happy to have minimal to no pain through the race… I'm very excited to get back at it and it felt great to ride again!
All in all it was a great race, probably one of the most honest field efforts I've seen in a while with lots of riders doing work and keeping it interesting.