It's been a while since we've posted… we've been busy getting in as many miles as possible. I'm going to write this post backwards because I think that the Lopez Video needs to be at the top. I recently wrote a bio for the cnytriathlon.org athlete profile of the month and I mentioned Lopez among people I think about in the hero/role model category.. I found this youtube video today that shows him telling a little bit of his story. I got to race against him in highschool and not only was he a super athlete but also a great person, and now he's doing all kinds of great things that I can't even do justice writing about; see lopezlomong.com .. again he is a monster athlete and a great person so that's why his video is at the top on the post.
Today was actually a great ride. It was rainy, awful, and the radar only promised it would get worse.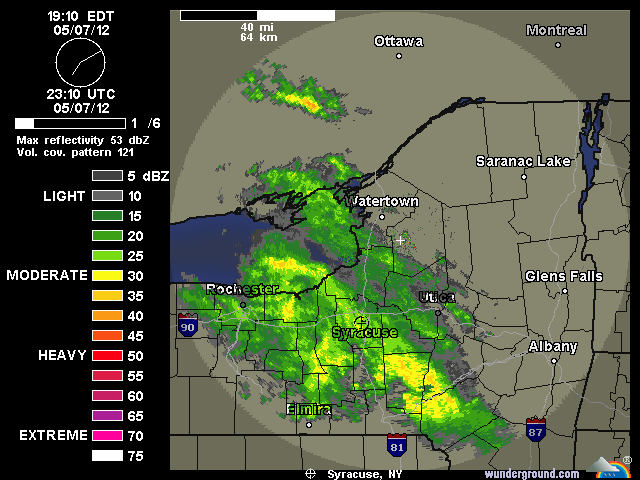 I had said I would meet up to ride with some folks and I didn't want to be the one to bail or confuse the rendez-vous.. looking at the radar I was wondering whether it was intelligent to heed the warning or was it best to just get out there before the rain started coming down and get used to it as it escalated…
I chose the later, it probably had something to do with just reading this post, and picturing glorified mental images of belgian country roads and difficult weather that harden cyclists into greatness, that caused me to toss on my woolsports merino longsleeve, a jersey and long finger gloves to mount up and roll out just as the first heavy drops started to splatter.
It was pretty fun riding with the impending armageddon of weather coming, they were chills and warms bursts every now and then and the rain just came and went, all in all it was a wet ride but quite enjoyable, didn't end up meeting up with anyone but got to stop into a couple shops and see cool shiny toys, the first time to ask directions because north and east of syracuse is still confusing in the land of SUVs and lots of traffic..
so any who. unexpectedly great ride.. despite the flat on colvin street on the way home..
I've even learned my lesson that you can't just, out of hope, assign the giant pile of crystals to be road salt when you're in the hood.. because as much as you wish it's salt, it is glass. Even though this time I didn't even see any of these debatable piles.. rear flat, giving birth to the new segment on strava 'the flat tire colvin street climb'.. I feel like winner at the end of 2012 or each year should get a pair of gatorskins. I'll have to talk to our sponsors, see if we can't pull some strings with variety studios or mello velo to make that happen. Indicate in the comments of the segment when you have a flat.. I don't wish this on anyone intentionally; at certain times of the day this could be life or death.. spandex is rival apparel in a region that largely favors red colored clothing and accessories.
I was happy that @davemoore was at home a couple minutes away, finishing up some delicious smelling foods when I replaced the tube but failed to get the CO2 to work and very courteously let me drip water all over his house and use his pump to roll the last little bit home.
very good. now, I know this post is backwards.. but I recommend if you haven't already watched the Lopez video at the top.. do that and then google him and support his causes, because he's awesome.
I also just recently saw the 5k video where I don't want to ruin the surprise if you haven't seen it already but let's just say he looks like a grown — man among kids on the track… there is another flo track video with a little interview too.
work hard, do good, have fun!