This years Gobblecross (five) was a success!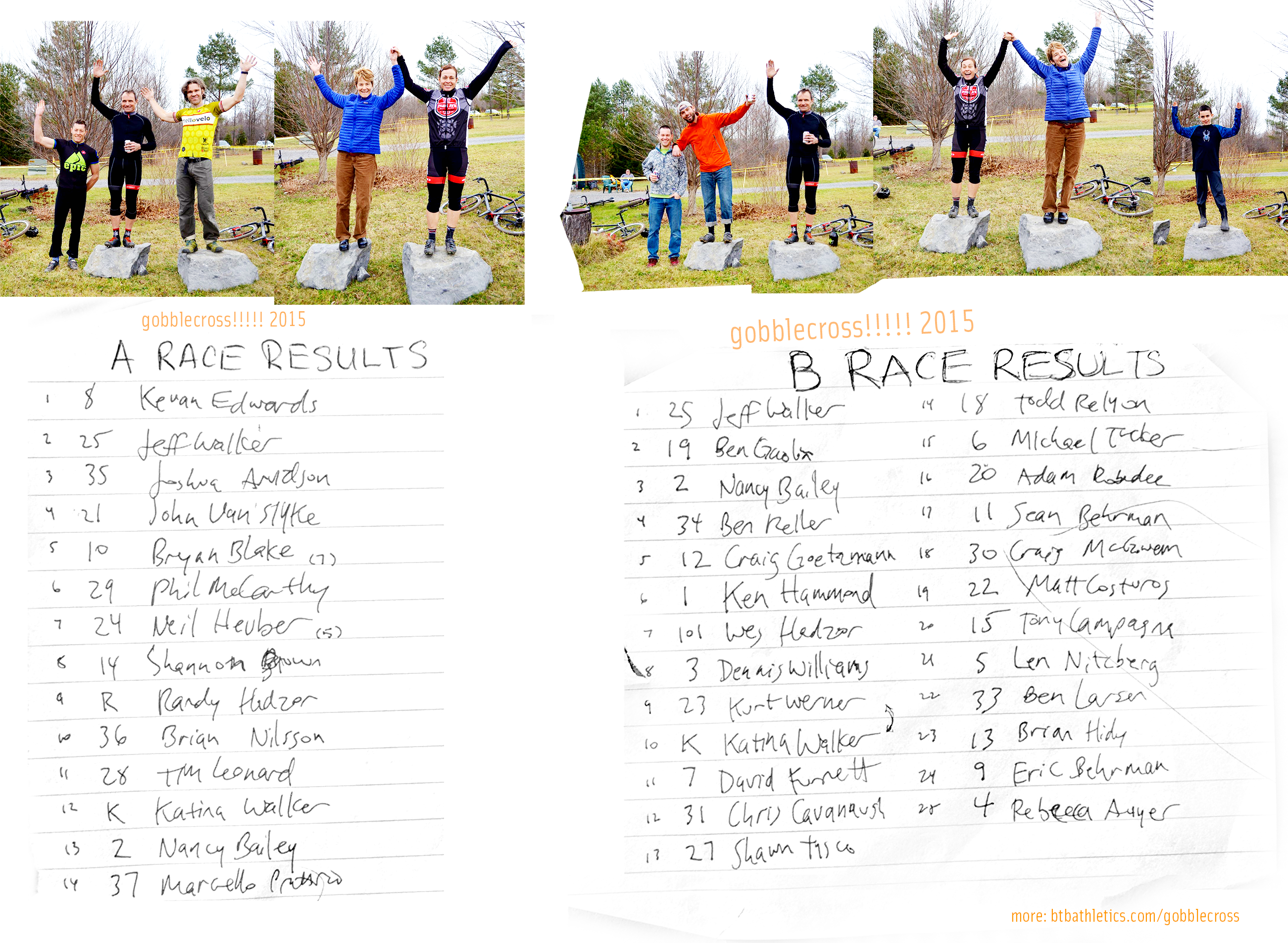 The weather was amazing and  it was great  to see so many people make the journey out by bicycle to check out the fun!
Congratulations to all of the racers for completing the challenging course!
We never got around to writing the press release detailing the story of 'Edwards dethrones Timmerman Gobble Legacy' .. as Kevan became the first A race champion to not be one of the brothers.
For some more info, details, photo links etc, check out the Gobblecross 2015 page.
As usual, only the nicest people in all the land showed up to play bicycles. It was great to see everyone.
Thanks for coming out!  We should do it again sometime.