Randy Hadzor takes 1st place by 8 minutes, setting new course record at THE RATSNAKE.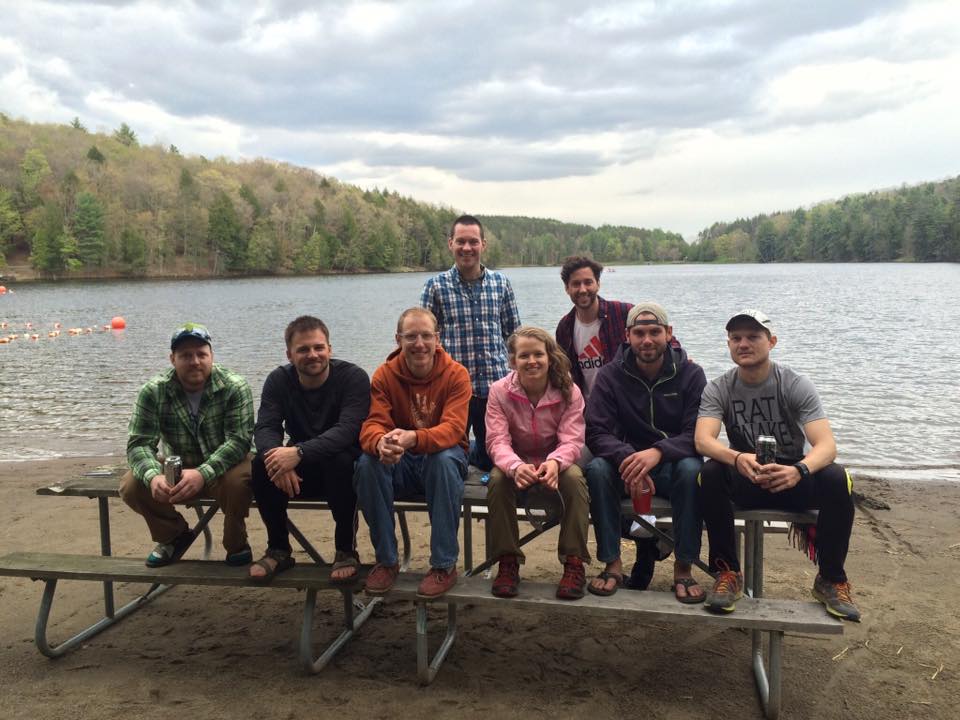 With a crew of Syracuse area athletes, Randy carpooled down  to experience the phenomenon known as THE RATSNAKE; a backwards triathlon consisting of an 11 mile trail run, 29 mile bike ride and 26 yard 'swim'.
The race is held in memory of Dr. Ken Stalter, an inspirational endurance athlete.
It was an absolutely wonderful weekend of camping, craft beer and  good challenging racing. Everyone was amazingly kind. The sense of community, competition and fun was unbelievable.
The Syracuse crew put up some solid results, Shannon Baum winning   overall for the ladies in an exciting mad dash through the water. Tom Garby cranking out a 4th place, Ben Reller  not far behind with 5th and Ben Gaulin coming in 7th.  Also of note Shannons performance was a super solid top 10th in the  overall, regardless of gender.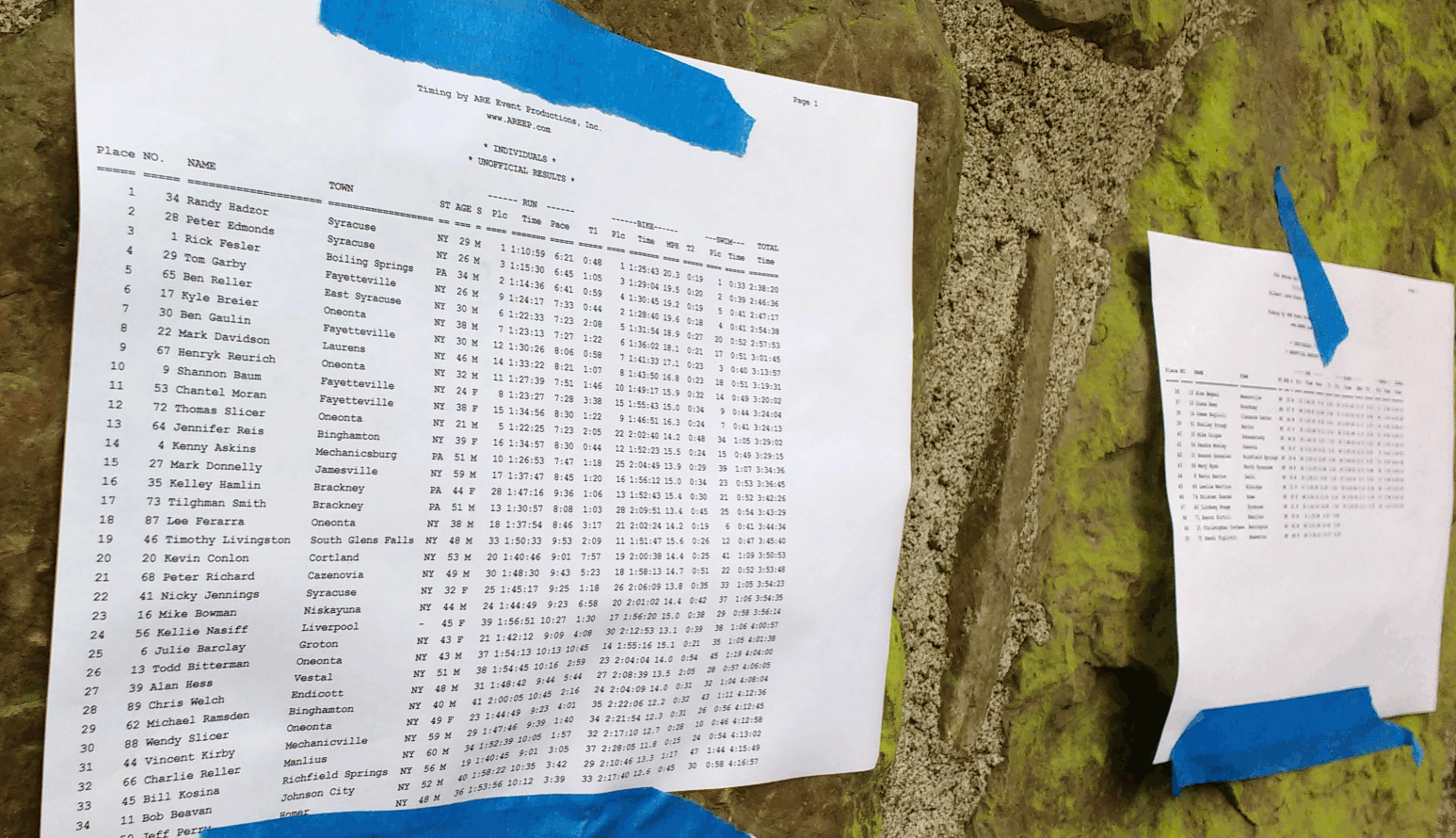 Randy Hadzor cranking away in the final stretches of The Rat Snake 2016:#migonismultisport  #melloveloracing  #biggergearshighercadence
More  photos:
Facebook album : Mello Velo Elite Racing, RATSNAKE 2016
Facebook album : 2016 Rat Snake – photos from the Triathlon portion
More science numbers:

Thanks to those who helped make it happen! Great race, great people, great fun.
theratsnake.com