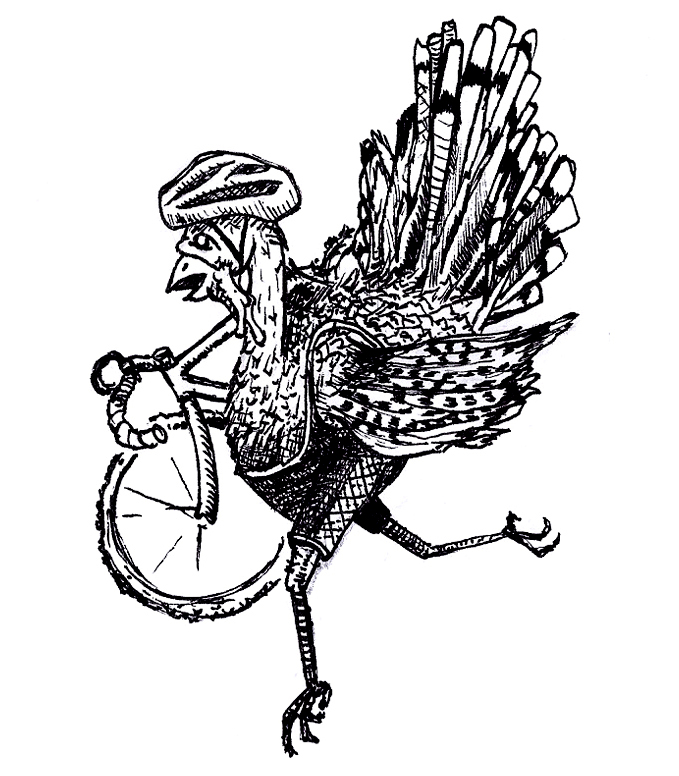 Happy Thanksgiving! Wishing everyone safe travels and great feasting all whilst enjoying the glory of fall.
If you do too much feasting and not enough fresh air absorbing – – you're welcome to come out and join BTB Athletics as we are all geared up for GOBBLECROSS 2012!! on Friday, the day immediately following delicious Turkey day.
We will start the races a rollin' at approx 10am, come around 8:30-9:30am to sign in and pre ride the course if you would like to feel the wind through your helmet as you race, come a bit earlier 7:30/8ish if you want to get a real work out in running around the course hammering in last minute stakes and doing random last minute tasks with us!
More info about the event can be found :
– btbathletics.com/gobblecross-2012
– the facebook event page 
race cost 12$ – participants can round up to 20$ to receive custom designed american apparel shirt,
spectators may also purchase t-shirt day of for 10$ . . .
– t's are a limited run for fall2012, though maybe available post-race at select boutique bicycle/art shops for ~20$
– inquiries: info@varietystudios.com)
Also of note, GOBBLECROSS will have the potluck left over table set up! Feel free to bring your delicious left over pies / turkey sandwiches, or other goodies if you'd like to share.
See ya Friday!
– BTB