BTB Athletics would like to welcome the newest branch of sporting endeavor; the Lobster Cats!!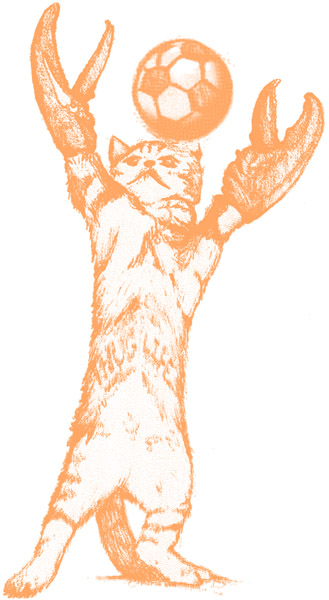 This is the official womens indoor soccer team sponsored by Variety Studios! They compete at the Jones Road "CNY Family Sports Centre" weekly. Representing BTB green with the goal keeper, and the players rock the custom Lobster Cat jerseys in the newly coined color of 'bisque' !
keep on the look out for fan gear, scarves, starter jackets, t-shirts, pennants, GOOOOO LOBSTER CATS!